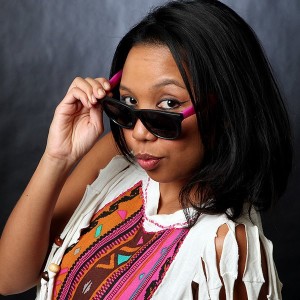 It's just the power to charm."
David Bowie was onto something with these lyrics and I've adopted them as my personal mantra. When you love what you do, it doesn't really feel like work, and charming readers/viewers/listeners with great stories has been a passion of mine for years.
As the arts content editor for the San Francisco Chronicle, where I oversee the pop music and pop culture beats, I'm in charge of helping people see there is more to the Bay Area than Silicon Valley tech startups. In the nearly two years I've been with The Chronicle, I've helped manage team coverage of such large-scale entertainment events like Super Bowl 50 in Santa Clara and the Outside Lands music festival in San Francisco.
And I got plenty of training for the Bay Area's bustling entertainment scene thanks to my prior job as the features digital editor for the Los Angeles News Group (now the Southern California News Group), where I specialized in music, food and festival coverage for that region's biggest events. From the Coachella Valley Music & Arts Festival and San Diego Comic-Con International to major awards shows like the American Music Awards and Emmys, I was there to help capture the highlights and lowlights for our readers – in print and online.
But before the glitz and glam of being an entertainment editor and features writer, I worked as a multimedia reporter for The Desert Sun in Palm Springs, Calif. where I covered city hall politics, crime and courts for nearly seven years.
In college, I also made my rounds on the news, business and features desks at The Tribune in San Luis Obispo, Calif., contributed as a writer for the alt-weekly Metro Silicon Valley and even dabbled in broadcast during a stint at Emerson College in Boston.
I am a proud alumna of the Chips Quinn Scholar program as well as the Asian American Journalists Association's convention student project, Voices. I have been actively involved with AAJA since 2006 and was the vice president of print on the AAJA-LA chapter board for two terms, during which I served on the executive steering committee for the chapter's annual digital media conference, V3con before returning to my hometown chapter.
Journalism is my life … and I love it!